The 2014 Ladies Day Program was a huge success. Roseanne Lawler served as event coordinator and was assisted by Nelda Ray, Maggie Bates, Jan George, Peggy Ray and Vera Todd.  Elizabeth Combs involved the group in a variety of pre-program games and ice-breakers.  Lissa and Elizabeth Combs registered 51 guests.  Teresa Goodnight lead the group in a series of songs, some from scripture: the books of the New Testament, Galatians 2:20 and Lamentations.
Julie McC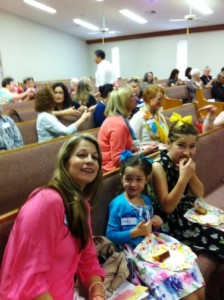 o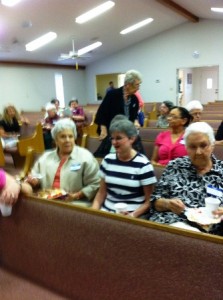 rm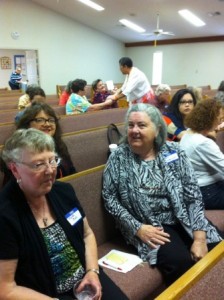 ack presented a program entitled "Faith, and What It Means to be Faithful".  Using a PowerPoint presentation, Julie illustrated what faith is and how it works in our lives.  Examples of faith discussed were Abraham, Daniel, Job, Ruth and Esther.  The parts of faith in our lives must be demonstrated by obedience.  The book by Michael Shank, "Muscle and a Shovel", was described as an example of how we can teach others about faith and obedience in their lives.  A copy of the book was provided to each family.
The meeting closed with more songs led by Teresa and a pot luck lunch provided by the ladies.  A special thanks to all who made this an memorial day for the spiritual growth of all who participated.
Click on the links below to listen to the presentation by Juilie McCormack